What is a default divorce?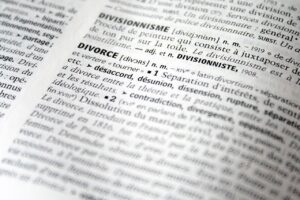 If you filed for divorce, your spouse has to file an answer with the court. It is essentially a response. If your spouse does not file an answer and does not do anything in response to the divorce papers that were served on him or her, then you are entitled to a default divorce. You are allowed to ask the court to grant you a divorce without your spouse's input or approval. Most often, the judge will not just give you everything you ask for. It has to be within reason, and you have to present evidence.
DISCLAIMER: The following information found on www.nextwithlena.com is provided for general informational purposes only. It may not reflect the current law in your jurisdiction. No information contained on this website should be construed as legal advice or the creation of an attorney-client relationship. This information is not intended to be a substitute for legal representation by an attorney.
SUBSCRIBE TO MY NEWSLETTER
Subscribe to receive my latest videos and articles straight to your inbox! You will immediately receive a FREE KIT to do your own divorce in Texas! Don't worry I won't spam you! Sign up today!